Below are some examples of past renovation projects.


Address:

2-12-20 Naka Jujo Kita-ku Tokyo
[Google map]

Business Hours:

Mon.-Sat. 9:00-18:00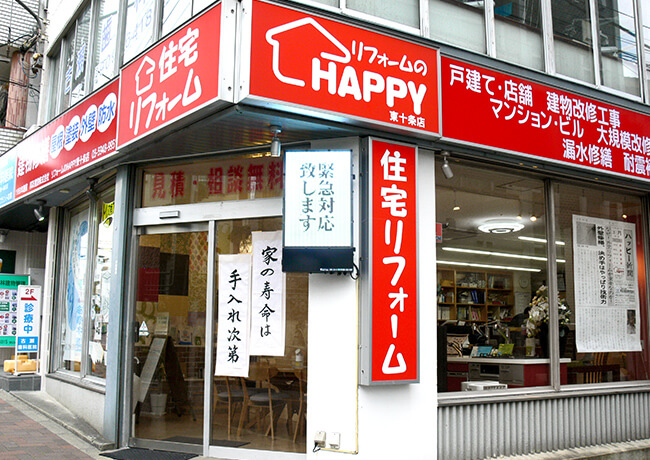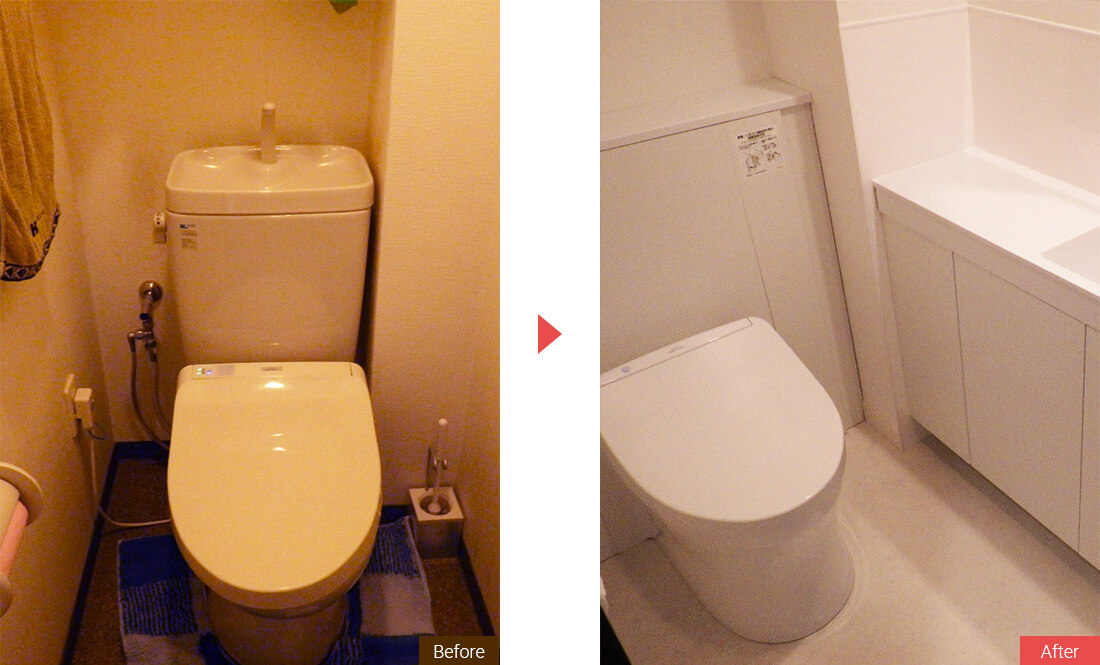 Toilet

Easy-to-Clean Toilet

Replace with toilet bowls with soil-resistant finish which are easy to clean even when it does get dirty.

Kitchen

Top Board Alteration to Kitchen

Installed artificial marble for the kitchen top board, which is not only highly fashionable but easy to clean.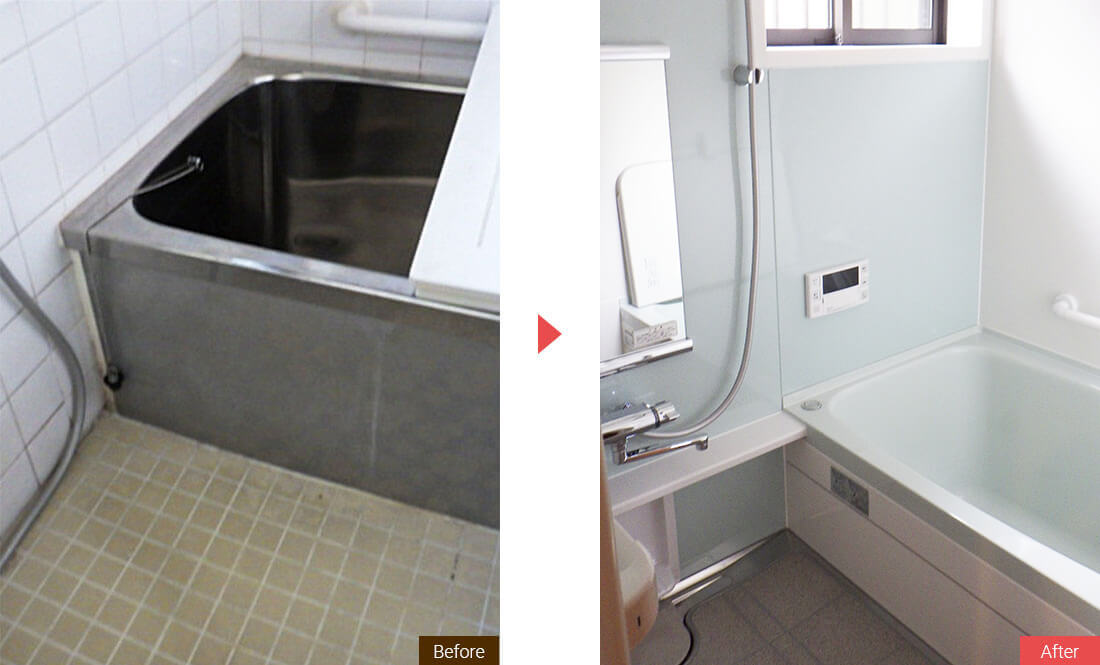 Bathroom

Updating the Bathroom without Downsizing the Tub

Prefabricated bath unit was installed, eliminating the chilliness from the floor tiles and simplifying the cleaning experience.
Washroom

Adding Extra Storage to Washroom

To increase storage, the dead space in the washroom was converted into a floor cabinet.

Wallpaper/Floor

Replacing with Noise-Reduction Floor

The floor was replaced with noise-reduction material.

Exterior

Fixing Cracks on Exterior Wall

Heat-insulation paint was applied to the cracks after water stoppage work, providing added protection for the new wall.

Roof

Replacing Roof using Steel Sheet Method

Renovation Example
Galvalume aluminum zinc alloy coated steel sheet method was applied to provide high endurance and heat insulation.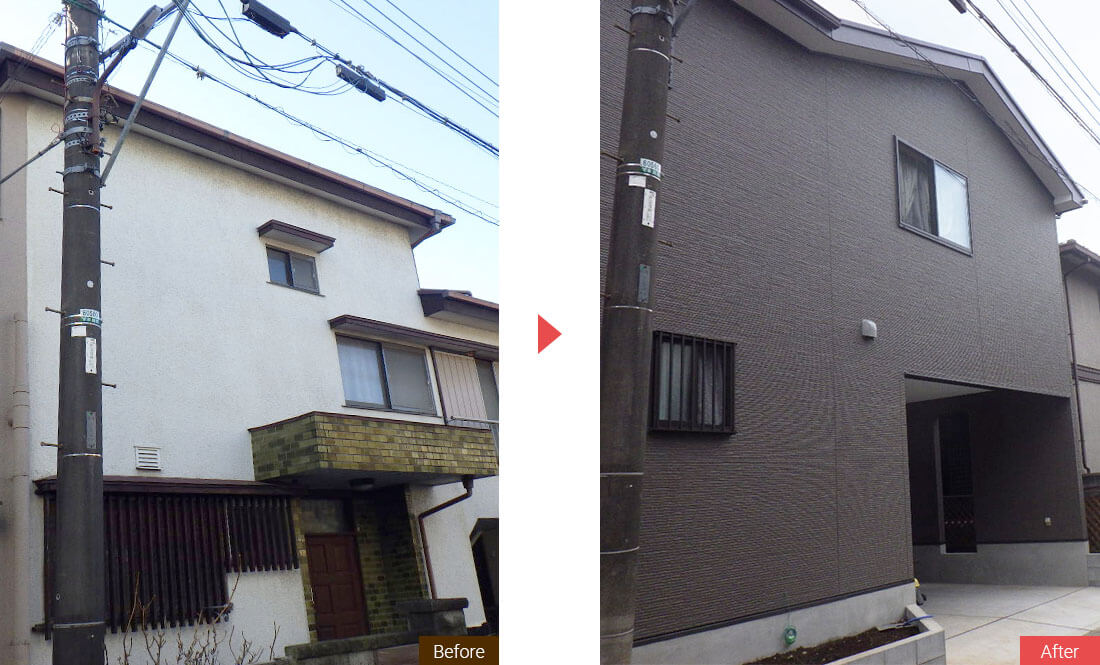 Renovation(Layout Change)

Renovation of Connected House

The owner needed to add more rooms to accommodate the growing family.

Highrise / Mansion Large Scale Renovation

Renewal of Rental Property (Highrise)

Before various renovations, including sealing, exterior painting and landscaping work, this apartment had to deal with long spells of vacancy. Now that is in the past.

Water Stoppage / Water Leakage

Water Stoppage of Flat Roof

Mechanical fixing method was chosen for water stoppage work on this rooftop, which enables shorter construction time.